Bird Art Installation Project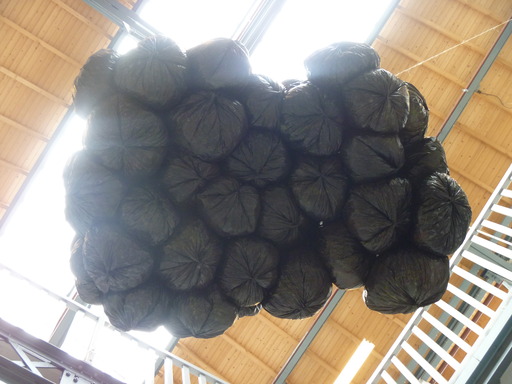 After a couple of strolls through the forest i came up with an idea for a new art-project. I searched the internet to see if such a project already excisted or not and.... it didn't (or at least i haven't found the info about it.)
BIRD ART INSTALLATION PROJECT
What's the project about?
* You become a participant (by joining the facebookgroup) and
* make a bird (maximum size 50 cm) which you
*hang in a tree and
*photograph it.
*You place the picture of your bird on the Facebookpage which is created for this project.
*October 7th 2012 you and the participating artists from your city/provence make the BIRD ART INSTALLATION from the birds made.
* You document the whole installation(participating artists, location, how many birds, sizes, materials used, where the birds in the installation hang and so forth
* You make photographs/videos of your BIRD ART INSTALLATION and
* You put the videos on YOUTUBE.
*After this BIRD ART INSTALLATION
*you exchange the birds between the participants of the project in your city/provence.
June 4th, 2012 already 294 participants..... within two weeks!!!
So you and fellow artists/participants work on an installation of which you don't know how big it's gonna be, but be sure that other artists/participants all over the world do the same at the same time!
You work alone as well as in a group and you work global, all at the same time!!!
No Facebookaccount?
Don't worry, just email the photo's, documents, links and so forth.
October 7th, 2012:
WORLD WIDE BIRD ART INSTALLATION DAY